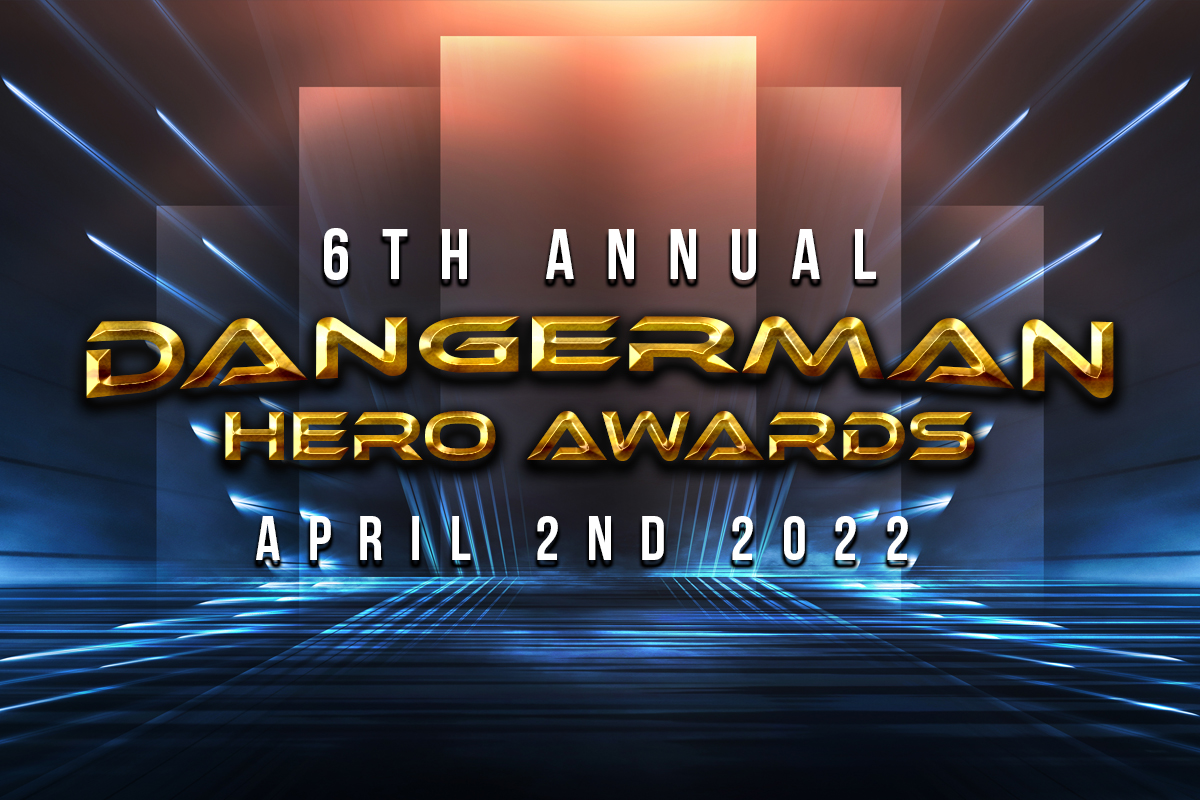 The DangerMan Hero Awards traditionally celebrates & honors the ordinary everyday men women and children who make a difference in the lives of others.
See https://dangermanheroawards.com for details
Some of the 2012 honorees include:
CORE (Community Organized Relief Effort) is a non-profit organization founded by actor Sean Penn in response to the January 12, 2010 earthquake in Haiti. The organization was founded in 2010 and changed its name in 2019 to receive contracts and donations to work globally (and is currently in Urkaine help with refugees).
Telishia Berry, the CEO of Strive Publishing and Editor-in-Chief of Courageous Woman Magazine and its spin-offs, Courageous Men Magazine and Author's Who Launch Magazine, and an upcoming fitness magazine As an International Speaker, Telishia encourages women Worldwide to believe in themselves, start where they are, and use what they have to live their dreams, launch their products, services, and books.
Robert M. Sausedo, a the President and Chief Executive Officer of Community Build, a non-profit organization dedicated to the revitalization of South Los Angeles through human capital investment, community economic development, and commercial economic development.
Dr. Jerry P. Abraham, an advocate for equal access to public health and healthcare for all people across Los Angeles. As the director of Kedren Vaccines, he has fought for the rights of several minority groups such as black, Hispanic, Asian, and LGBTcommunities, specifically their right to reliable and nondiscriminatory care.
David G. Brown, a NAACP Image Award winning artist, educator and publisher. He conducts art workshops and produces award winning Political cartoons, graphics novels and comic books with positive messages for others. Brown is a former certified teacher of Arts, Media and Entertainment for the Los Angeles Unified School District and instructor of Cartoon Art for the California Institute for the Arts ArtSmart Program.

Rod Dodd, the owner/Chef of Organic Harvest Gardens Farm. Located in North Long Beach California. Chef Rod uses his farm, to teach economically disadvantaged youth, conventional gardening and hydroponics, through a course he developed "From Seed to Harvest to Table. During the height of the COVID-19 pandemic, Rod and his team, deliver over 300 fresh organic produce boxes, per week, to seniors throughout the Long Beach area, where seniors were housebound as a result of the pandemic. This earned him the title "California Hero" by many News outlets.
Najah Roberts, the CEO and Chief Visionary Officer of the first African American owned brick and mortar cryptocurrency exchanges in the country -Crypto Blockchain Plug located in Inglewood, CA. She has spent 10+ years counseling thousands of inner-city youth, business professionals, athletes, and families in the cryptocurrency and financial education space.
This year The DangerMan Hero Awards will also pay tribute to some amazing legends who have left a legacy and will never be forgotten.
A Virtual Event: LIVE STREAMED on FACEBOOK & INSTAGRAM